Industries & APPLICATIONS
A comprehensive range of highly efficient and reliable mechano- electrical motors manufactured by TGPL are used in a vast range of industrial sectors. Our Products are used in various industrial applications including –
Ceramics & Marble
Chemicals & Pharma
Construction
Food & Agriculture
Machine Tools
Material Handling
Packaging
Plastic & allied works
Recycling
Special Purpose Machines
Textile & Leather
Transport & Logistics
Ceramics
and Marble
The machines used in this type of industry perform in the most challenging, dusty & harsh environment. It also involves high power consumption. The transmission drive systems need to matchup the requirements. TGPL offers geared motors and gear box which are apt and ensure high performance with great efficiency.
Applications: Polishing Machine, Conveyors, etc.
C
onstruction
Geared up with technical know-how of construction equipment, TGPL has enhanced its productivity and products related to this industry. It includes Building and Road construction, Concrete batching plant. We design, create and customize advanced technology solutions for applications for construction machines. TGPL Products are best suitable and can be customized in various sizes and versions to meet the specific requirements of our customers from construction industry.
Applications: Concrete Batching Plants, Bar Bending, Material Handling, etc.
Food
and Agriculture
TGPL understands the demanding industries and specific requirements of food & Agriculture industry. It is vital to have power transmission and control solutions that have compact design, low installation cost, efficient performance, besides being light and reliable. The gearmotors used must comply with health and hygiene protocols, because of the stringent processing environments.
New age agriculture process equipment using our efficient transmission solutions helps maximum production without interruption. Whether it is large size rice mill application or compact machines used in farm, our products are most suitable ones.
Applications: Feeders, agitators, blenders, rice mill & compact farm equipment, Bucket & Screw Conveyor, Etc.,
Machine
Tools
TGPL has created its own niche in the sector of designing, building, manufacturing and providing perfect transmission solutions for machine tool application. These application demands continuous and reliable gearbox solutions, TGPL products meets the industry standards & requirements.
Applications: SPM, Chip Conveyors, etc.,
Material
Handling
Under the production environment, Material handling for the purpose of cargo movement works more efficient. Material handling equipment's used in material movement, storage, conveying of light weight to heavy materials. TGPL's proven products for such requirements suit best for this industry needs.
Applications: Hoist, Elevators and Conveyors.
P
ackaging
Packaging is an integral part of most of the manufacturing industries, and takes place in the process-line. There has been a wide range of products made available in the market today, invariably there is a large spectrum of machinery involved in packaging too. TGPL has positioned itself comfortably with the capacity to provide any kind of drive solution requirement for the packaging industry. Our devices serve the necessary requirements - technical precision and practical application.
Applications: Filling, Conveyor, Screw Conveyor, Feeder, etc.
Plastic
and allied works
Plastic is the most widely used material ranging from high-tech products to low-end utility items. Different kinds of machines and tools are used in the plastics and allied industries. Our products include in-line helical geared motors, worm geared motors, and AC- motors, which are available in various sizes and versions. These are reliable, efficient, convenient to use.
Applications: Feeders, etc.
R
ecycling
Reprocessing of solid waste, liquid waste and unused material from industries and residentials helps reduce pollution & preserves natural resources. TGPL's reliable product range meets the tough operating condition of this industry, from solid waste recycling to water treatment plants.
Applications: Conveyors, Mixers, Crushers, Shredders, etc
Special
Purpose Machines
These machines are non-standard and designed, tailor made & manufactured on basis of application requirements. We work in close quarters with our customers right from the initial stage of designing, to the end of process in customizing drive solutions. TGPL range of Gear boxes, Geared Motors meet industry expectation for customisable, wide range & compact transmission solution.
Applications: SPM machine, Conveyor.
Textile &
Leather
One industry that has evolved and emerged over the period of time is textiles. TGPL understands the dynamics involved with the textile industry and also, it's diversified machinery needs. We have tailor-made an array of drive systems for our customers that suit their requirements. TGPL Gearboxes the right purpose of compact design, precise movement, speed synchronization, low noise level, flexibility and reliability.
Applications: Warping, etc
Transport
and Logistics
This industry involves movement- travel of passengers or shipping of goods. Airports, ports, freight transportation is a part of it. Varieties of instruments are used, including various kinds of cranes, conveying appliances, airport equipment, baggage conveyer systems, elevators, escalators etc. Our gearmotor range can be used in this area for its reliability, efficiency, low installation costs, high resistance to external stress, installation & ease of maintenance.
Applications: Conveying, Material handling, etc.
Wood-
works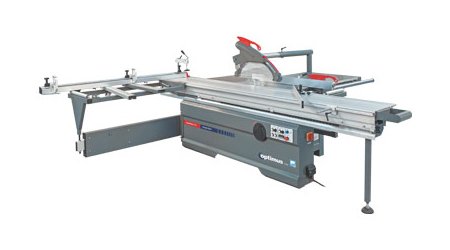 Specific machines and specialized motor requirement earmark the wood-works sector. Wood drilling machines, two side planers, circular saw, timber sizer and many more machines and hand-held power tools are used, which are powered by electric motors. TGPL offers a range of gearmotor series and worm gears which can be aptly coupled with the devices. We work in close collaboration with our partners in designing and providing reliable, efficient solutions.
Applications: Wood Cutting, Planer, Conveying, etc
Chemical
and Pharma
Chemical and pharma segment deal closely with Health, Agriculture and Horticulture. It is vital that the process involves an environment that is contamination free and has consistent drive solution. TGPL Geared motors are reliable and efficient for these machineries. Our products also match the requirements like Power efficiency, high Reliability and low Maintenance.
Applications: Agitators, Packing, Conveyors, etc.